Location & Start Date
Course Launch:
Spring 2024
Content Access: 5 months
Time Commitment: ~ 40 hours of mandatory content
Who Should Participate
This course approaches ESG from a cross-functional perspective and explores both legal and business risks and opportunities. Past participants include C-suite executives and other professionals from different disciplines including law, investor relations (IR), public affairs and policy, media, and communications.
Course Structure
Lectures
Each module begins with a lecture that includes theoretical underpinnings for each topic and case studies of leading company practices. Module descriptions are found below.
ESG Beat Insights
Through The ESG Beat, our interview series, we introduce thought leaders on the forefront of defining and implementing ESG. These conversations provide concrete insights into how ESG and sustainable capitalism are being debated and operationalized, and enable students to keep their finger on the pulse of this movement. Our experts include investors, board members, corporate executives, corporate counsel and general counsel, former judges, the media, academics, and leading NGOs and nonprofits.
Curated Readings
With new articles being published each day, it is difficult to navigate the vast literature on Sustainable Capitalism and ESG. In this course, we have curated some of the most important resources, which include:
Ground-breaking academic papers (which we have excerpted)
Opinion pieces and articles written by our guests on The ESG Beat and other experts
Industry reports containing data on ESG trends and highlighting ESG risks and opportunities
Media articles that show how ESG issues are being discussed and debated in the court of public opinion
Quizzes
To earn a certificate of completion, participants must earn a combined overall grade average of 75% on the module quizzes. Each quiz consists of no more than five questions directly related to the video lectures. All of the quizzes may be taken multiple times; however, a participant's final grade will be calculated as an average of all of their quiz attempts.
Live Office Hours and Networking Sessions
To provide participants with the opportunity to engage in the discussion and debate, we will host four optional, live office hours, providing participants with the opportunity to ask questions and bring up topics for discussion. These live office hours are typically held on Thursdays at 9:00 am Pacific Time (exact dates to be shared with the cohort). In addition, we will host four networking sessions (two of which will focus on "Careers in ESG").
Articulating and Enacting Corporate Purpose 
Redefining the Roles of Government and Business to Address Social and Environmental Challenges
Debating the Board's Fiduciary Duties Under the Traditional and New Corporate Forms
Communicating with Investors on Environmental and Social Risks and Priorities 
Governing ESG Risks and Opportunities
Measuring and Disclosing Environmental and Social Risks and Priorities
Valuing Employees and the Workforce
Prioritizing Diversity, Equity, and Inclusion
Building Resilience Against Environmental Risks
Tuition & Discounts
Partner Organization Members*
Auditors*
This rate is only available to past program participants who earned a Sustainable Capitalism & ESG certificate and want to stay up to date on ESG. Includes access to course materials and live discussion forums only.
*For all special rates (i.e. UC Berkeley alumni, partner, group, or auditor), please email [email protected] for instructions to access your tuition category. To register a group, please email [email protected].
Sallie Mae Financing
If you are interested in financing this course, Sallie Mae provides competitive education loan programs for credit-qualified borrowers. For more information and to apply, visit the Sallie Mae website. If you decide to pursue such financing, please submit your application to Sallie first and then contact us at [email protected]. We will provide additional instructions on completing your registration.
Professional Development Sponsorship
If your employer provides professional development opportunities and funding, we highly recommend asking them to subsidize the cost of tuition for Sustainable Capitalism & ESG. This certificate program is an excellent professional development and networking opportunity, and your employer may be willing to cover some, or all, of the costs. You are welcome to customize this template for your purposes.
Certificates & MCLE
Certificate Type
Certificate in Sustainable Capitalism and ESG
Participants who complete all ten modules, two written reflections, and two written responses will earn a Certificate in Sustainable Capitalism and ESG from Berkeley Law Executive Education.
This program has been approved by the California State Bar to offer up to 19 credit hours of MCLE. Attorneys from other states will need to contact their local bar to verify their own certification requirements.
This course is a masterful top-to-bottom review of ESG, ranging from the underlying theory and history to the latest in reporting frameworks and board governance. Given its breadth, it provides a solid introduction for newcomers, but also offers enough depth for ESG experts.
This course offers an accelerated way to learn about the most important business trends of our lifetime. ESG will be central to our future, and this course is a great way to learn about key concepts from some of the most influential thought leaders in the space.
Instructors
Amelia Miazad
Founding Director, Business in Society Institute at Berkeley Law
Professor Miazad is widely recognized as an expert in ESG. She teaches courses at the intersection of sustainability, corporate governance, and compliance. Her recent publications explore sustainability and ESG as a process for overseeing risk and a powerful tool for transforming corporate culture. Professor Miazad's curriculum and scholarship rely on input from experts who are implementing environmental and social considerations into their business practices. This pedagogical approach, which blends theory and practice, is reflected in the design of this course.
Her recent publications explore sustainability and ESG as a process for overseeing risk and a powerful tool for transforming corporate culture and include: The Hidden Power of Compliance (Minnesota Law Review, 2019), Sex, Power, and Corporate Governance (UC Davis Law Review, 2021), and Corporate Law and Social Risk (Vanderbilt Law Review, 2020). Prosocial Antitrust (Hastings Law Journal, 2021).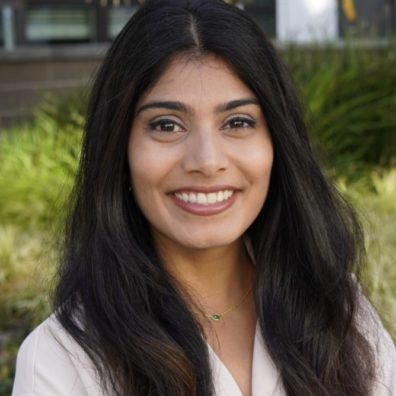 Angeli Patel
Executive Director of the Berkeley Center for Law and Business
Angeli Patel is the Executive Director of the Berkeley Center for Law and Business. Prior to joining Berkeley Law, she was an attorney in the Sustainability & ESG Advisory Practice at Paul, Weiss, Rifkind, Wharton & Garrison LLP in San Francisco where she advised clients on the governance of climate and social risks, and a Lecturer at Berkeley Law. Previously, Angeli was a corporate associate at Jones Day and held an advisory role at the UN Global Compact Network Australia. Angeli graduated from UC Berkeley, School of Law in 2020. While there, Angeli was the co-President of Women in Tech Law and an editor of the Berkeley Technology Law Journal. Prior to her legal career, Angeli served at the White House Office of Management and Budget under the Obama Administration and served as a policy advisor at the Ministry of Finance in the Government of Chile.
Adam Sterling
Assistant Dean at Berkeley Law
Adam Sterling is the Assistant Dean for Executive Education and Revenue Generation at Berkeley Law. In addition to his administrative duties, Adam teaches courses and oversees research on topics including venture finance, corporate governance, and ESG.
Previously he was a startup and venture capital attorney at Gunderson Dettmer and the co-founder and director of the Sudan Divestment Task Force and Conflict Risk Network. Adam's writings and work have appeared extensively in the press; including contributions to The Wall Street Journal, The Financial Times, and The New York Times. He has appeared on a number of broadcast news programs, including CNN's Situation Room and CNBC's Street Signs.
Research Associates & Course Facilitators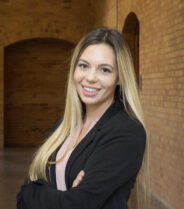 Accessibility
For disability accommodation requests and information, please contact us at [email protected]. Please attempt to make your service request with as much advance notice as possible.