Corporate Finance
Fundamentals
Mastering Financial Analysis and Corporate Valuation
"Members of our M&A Legal team took the Corporate Finance Fundamentals course. It was fantastic and we'd highly recommend it to any legal professionals looking to boost their understanding of financial information analysis and corporate valuation tools."
— Anson Lau, Director; Senior Corporate Counsel, M&A and Investments | Salesforce
Advance your skills and enhance your credibility
Corporate Finance Fundamentals is an online certificate program for practicing attorneys and other non-financial professionals that focuses on how to apply financial information analysis and corporate valuation in a variety of corporate settings and throughout the legal practice. The program is delivered through a series of online lectures and interviews. Participants will also have access to live weekly virtual office hours with instructors.
We recently added new ethics-related content, which is outlined below. Join us and earn a certificate of completion from Berkeley Law Executive Education!
Registration is now closed for Corporate Finance Fundamentals. Add yourself to our Notify Me list so we can inform you when registration opens for the next cohort.
NOTIFY ME
Course Objectives
Through a series of recorded lectures and interviews, the course will:
introduce a practical framework for financial information analysis

provide an understanding of the key drivers of corporate value creation

teach key valuation models and techniques

provide tools for analyzing and interpreting corporate financial statements

explore important ethical questions that arise when legal professionals deal with complex financial transactions and when there are allegations of fraud
Program Details
When & Where
Dates for the next cohort to be announced.
Participants can complete the majority of the requirements (approximately 20 hours of content) for the online course on their own schedule. Certain aspects of the course, including virtual office hours, require participants to coordinate scheduling with instructors.
Participants are provided with a ten-week recommended schedule but have access to all course materials for an additional three months.
Who Should Participate
In-house attorneys advising on corporate matters
Corporate lawyers handling a range of business transactions for their clients
Professionals in the public or private sector who deal with financial information on a regular basis
No prior experience with, or knowledge of, corporate finance is required!
Tuition
TBD
Tuition will cover program access and optional virtual office hours. Government, nonprofit, and university employees may request a reduced rate.
If you are interested in financing this course, Sallie Mae provides competitive education loan programs for credit qualified borrowers.  For more information and to apply, visit the Sallie Mae website. If you decide to pursue such financing, please submit your application to Sallie Mae first and then contact us at finance@law.berkeley.edu. We will provide additional instructions on completing your registration.
*Berkeley Law Alumni: Before registering, please email finance@law.berkeley.edu for instructions to access this special rate.
**Non-legal professionals: Before registering, please email finance@law.berkeley.edu for instructions to access this special rate. Completion of MCLE materials not required to earn the course certificate at this rate.
MCLE
This course has been approved for up to 13 MCLE credit hours — including 2 legal ethics credit hours — by the California State Bar.
Questions?
Please contact finance@law.berkeley.edu.
Accessibility
For disability accommodation requests and information, please contact Lily Yang at lily_yang@law.berkeley.edu. Please attempt to make your service request with as much advance notice as possible.
Registration is now closed for Corporate Finance Fundamentals. Add yourself to our Notify Me list so we can inform you when registration opens for the next cohort.
NOTIFY ME
What to Expect
Instructors include industry leaders and faculty from the University of California, Berkeley.
Introduction to Corporate Finance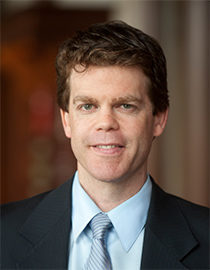 Professor | UC Berkeley
Professor Adam Badawi introduces the fundamental concepts of corporate finance. This is essential viewing for any lawyer who is encountering finance in their practice for the first time.
Corporate Valuation Tools
Professor | UC Berkeley
This presentation addresses two crucial questions in M&A: How do we value companies? How do we sort out assets, cash flow, obligations, and more? Law and finance Professor Ken Ayotte walks through discounted cash flow and multiples, two of the most common strategies used in finance.
Antidilution Provisions
Professor | UC Berkeley
Venture capital investment requires careful lawyering to balance the control and economic interests of founders and investors. In this module, Professor Robert Bartlett explains and demonstrates a key feature of venture capital term sheets: antidilution provisions.
Financing Mergers and Acquisitions
Professor | University of Virginia School of Law
From leveraged buyouts to fairness opinions, M&A transactions involve complex financial structures and assessments. Professor Cathy Hwang walks through the essential features of modern M&A financing.
The Four Statements Demystified
Silicon Valley Chief Financial Officer 
Silicon Valley CFO Apurva Desai walks through the basic form of financial information: the four statements. Gain a better grasp on balance sheets, income statements, cash flow statements, and statements of shareholders' equity.
Derivatives Explained
Professor | UC Berkeley
Confused by options? Don't know the difference between forwards and swaps? UC Berkeley Professor Frank Partnoy dives under the hood of derivative financial products, which have become central features of modern finance.
Practical Skills: Excel 101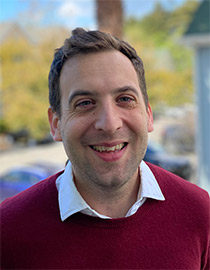 Academic Fellow | Berkeley Center for Law and Business (BCLB)
In any area of finance, lawyers need to handle large amounts of complex financial information. Familiarity with spreadsheet software is an essential skill in any finance lawyer's toolkit. BCLB's Research Fellow James Hicks walks you through a series of structured examples to build your confidence with Microsoft Excel.
Event Studies in Litigation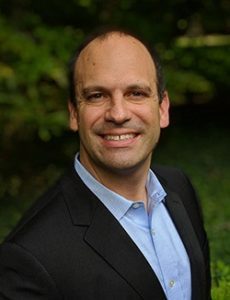 Senior Visiting Scholar | Berkeley Center for Law and Business (BCLB)
BCLB Senior Fellow and former finance professor Matt Cain walks through an "event study", commonly deployed by econometric experts in litigation. Learn the fundamentals of this important tool: what it means and how to unpack it.
Ethics in Finance
Award-winning financial journalist
What is the role of attorneys in financial transactions? What unique challenges do lawyers face in this world? Award-winning financial journalist Diana Henriques, the author of Bernie Madoff exposé The Wizard of Lies, speaks with BCLB's Executive Director Adam Sterling about ethical lawyering in finance.
Global Ethics and Compliance Executives
New Content
Director | Legal at Google
Chief Compliance & Ethics Officer | Infor
How can legal professionals ensure that they exercise independent professional judgement in dealing with complex financial transactions? Adam Sterling speaks with Therese Lee of Google and Joseph Azam of Infor.
The Great Debate
New Content
Partner and Global Chair of the Litigation & Trial Department | Latham & Watkins
Founder | Muddy Waters Research
What ethics rules should one consider when defending allegations of fraud? What rules should one consider when making allegations of fraud? Adam Sterling introduces a debate on these topics between Michele Johnson of Latham & Watkins and Carson Block of Muddy Waters Research.
---
Optional Course Readings
When you buy through links on our site, we may earn an affiliate commission.
Financial Derivatives (week 5)
Frank Partnoy, Infectious Greed: How Deceit and Risk Corrupted the Financial Markets (2009).
Frank Partnoy, Fiasco: The Inside Story of a Wall Street Trader (1999).